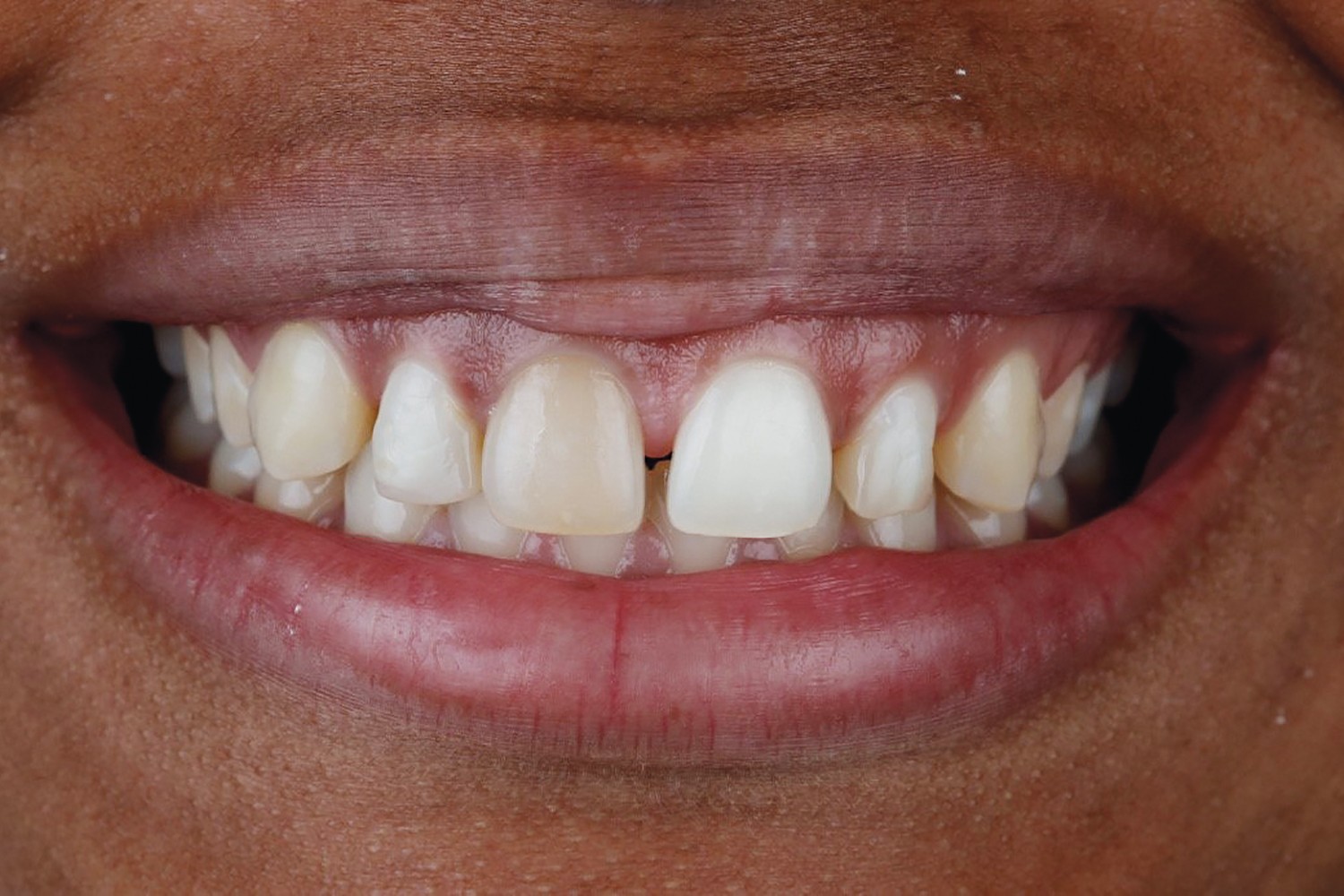 Edition: 63 | Number: 3 | Year: 2020 | Article
Aesthetic and functional rehabilitation associating ceramic laminate veneers and direct resin compos
The objective of this paper is to present a clinical case of esthetic oral rehabilitation of the upper anterior teeth with ceramic laminate veneers associated with direct restorations in composite resin. A 21-year-old female patient attended the Extension Service "Building Confident Smiles at ICT - UNESP with an aesthetic complaint regarding the presence of diastemas between the upper incisors and the darkening of element 11, due to previous endodontic treatment. After functional analyzes and the criteria for a harmonious smile, digital smile planning was carried out. Through diagnostic waxing obtained by digital planning, mock-up was performed to evaluate the proposed treatment. With the approval of the planning, four ceramic laminate veneers in elements 11, 12, 21 and 22 and direct veneers in composite resin in elements 13 and 23 were indicated, solving the aesthetic and functional problems with the reestablishment of the anterior and canine guides. The procedures were successfully performed and the case has been followed up for 6 months with patient satisfaction in both clinical aspects, aesthetic and functional.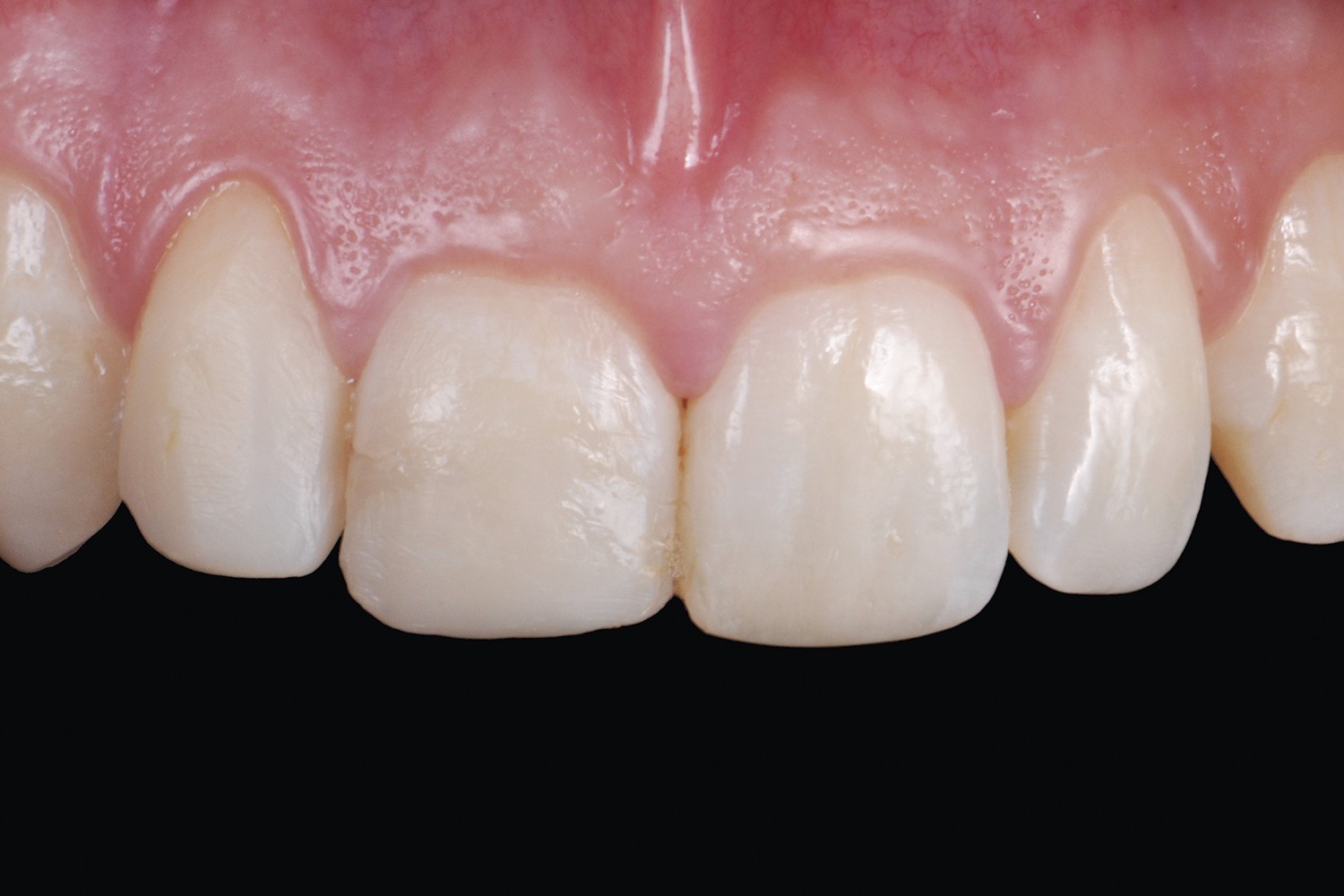 Edition: 63 | Number: 3 | Year: 2020 | Article
Anterior traumatic dental injuries: Ultra-conservative treatment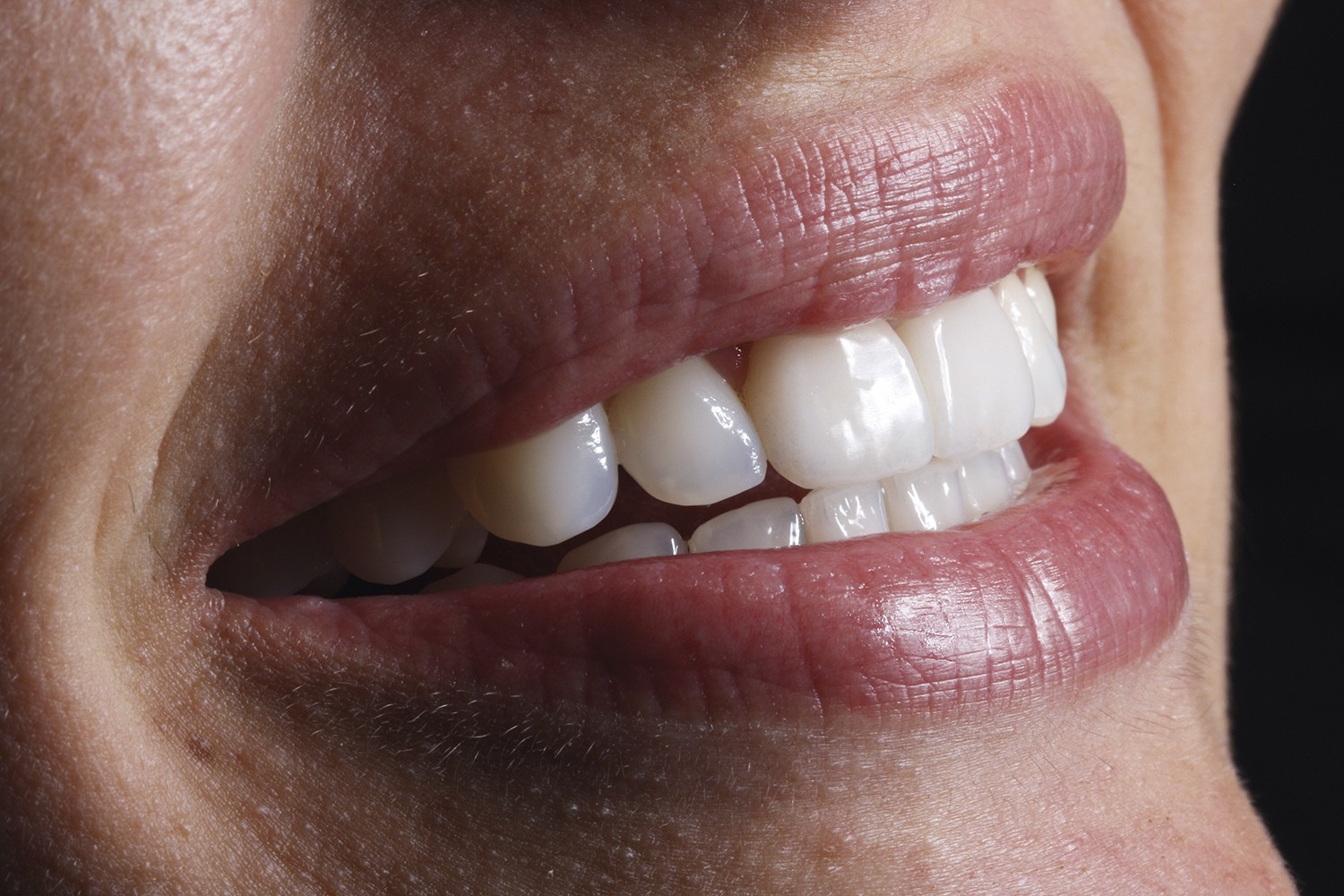 Edition: 63 | Number: 3 | Year: 2020 | Article
Aesthetics in dentistry: When less is more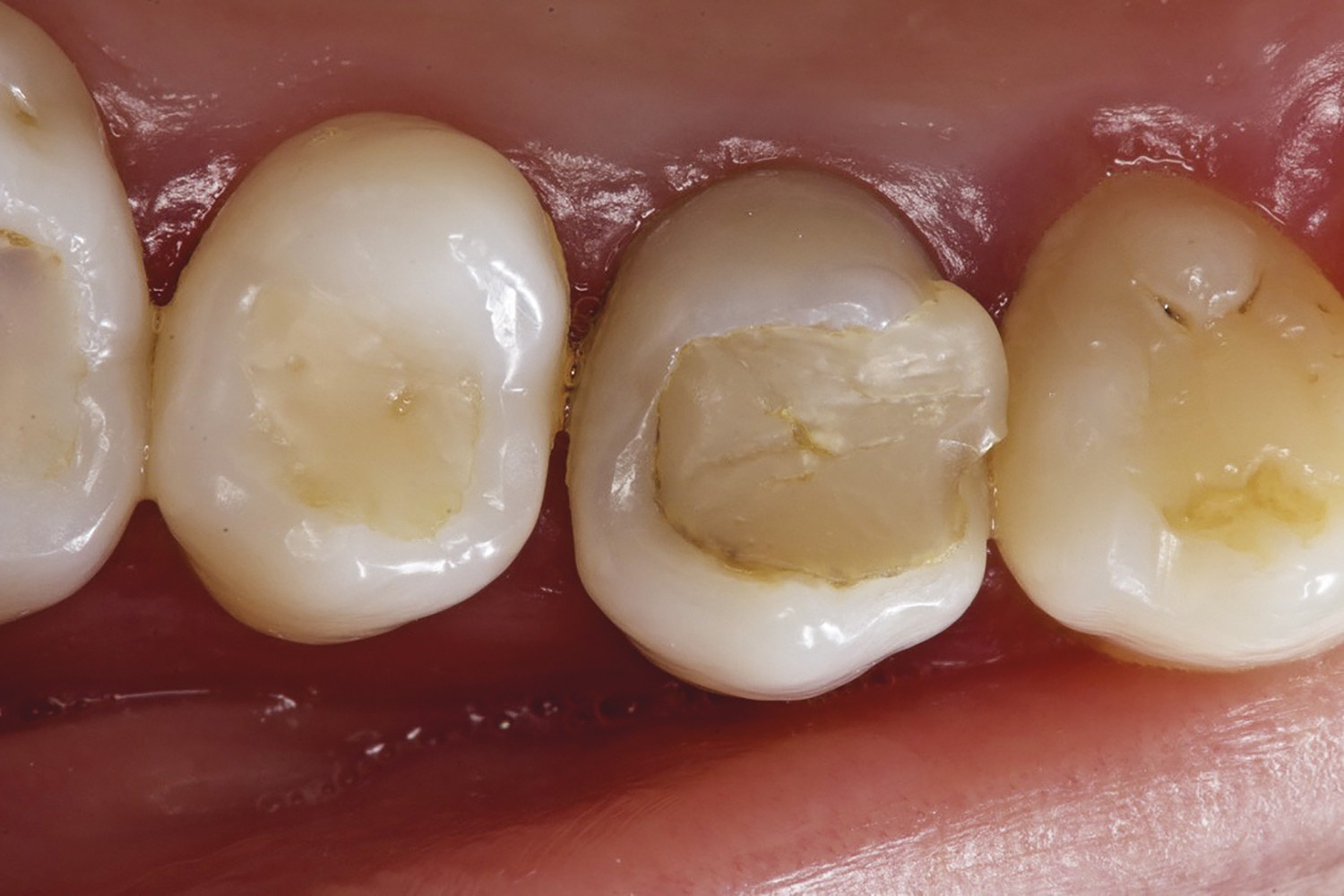 Edição 63 /2020
Clinical and laboratory sequence of complete rehabilitation of the posterior bilateral upper jaw
The first composite resins were used only to make small direct restorations, both in the posterior and in the anterior sectors. The evolution and development of new technologies have generated composites very similar to dental structures, with the physical-mechanical characteristics of dentin and enamel, as well as resistance to wear, with the particularity of not altering the opposite tooth.
Today, new formulations of composite resins have expanded the field of clinical application considerably. They are used for small restorations, as well as for indirect posterior restorations (inlays, onlays, overlays), and can be fluidized to...